What are BIDs?
A BID is an arrangement whereby businesses get together to decide what improvements they want to make in their town centre, how they will manage these and what it will cost them. This all goes into a business plan which is voted on by all those who would have to contribute. The BID lasts for a maximum of five years and must be able to demonstrate how a BID benefits the businesses that have funded it.
Have BIDs been supported elsewhere in the UK?
Since September 2004, when BID legislation was introduced there have been more than 280 BIDs in the UK, which over the next five years will bring in more than £400 million of new finance to develop BID areas.
The important thing is that the BID is focused on delivering real projects determined by detailed consultation with all businesses in the BID area
What might a BID deliver?
It's up to you. BIDs can deliver projects or services that are agreed by the businesses in the BID area (see map) and must be services and projects that are over and above anything that the Public Sector already provides. Before a BID business plan is produced all the services being delivered by the Local Authority are benchmarked and they must continue to deliver that level of service for the 5-year term of the BID. BIDs can deliver projects or services that are agreed by the businesses within the BID area. A few examples of projects and services that BIDs deliver are:
Reducing business crime – additional Police or PCSO's, CCTV schemes
Reduce operating costs – joint procurement of utilities, insurance, waste management contracts
Increased cleaning and greening – additional cleansing of the town's streets and floral displays
Marketing and promotion – marketing campaigns to promote the town centre as a destination, to develop its identity and increase visitor numbers
Streets included: 
Blackwell Street
Bridge Street
Bromsgrove Street
Bull Ring
Callows Lane
Church Street
Corporation Street
Coventry Street
Exchange Street
Green Street
High Street
Lion Square
Lion Street
Lower Mill Street
Market Street
Marlborough Street
New Road
Oxford Street
Prospect Hill
Rowland Hill Centre
Swan Centre
Vicar Street
Waterloo Street
Weavers Wharf
Worcester Street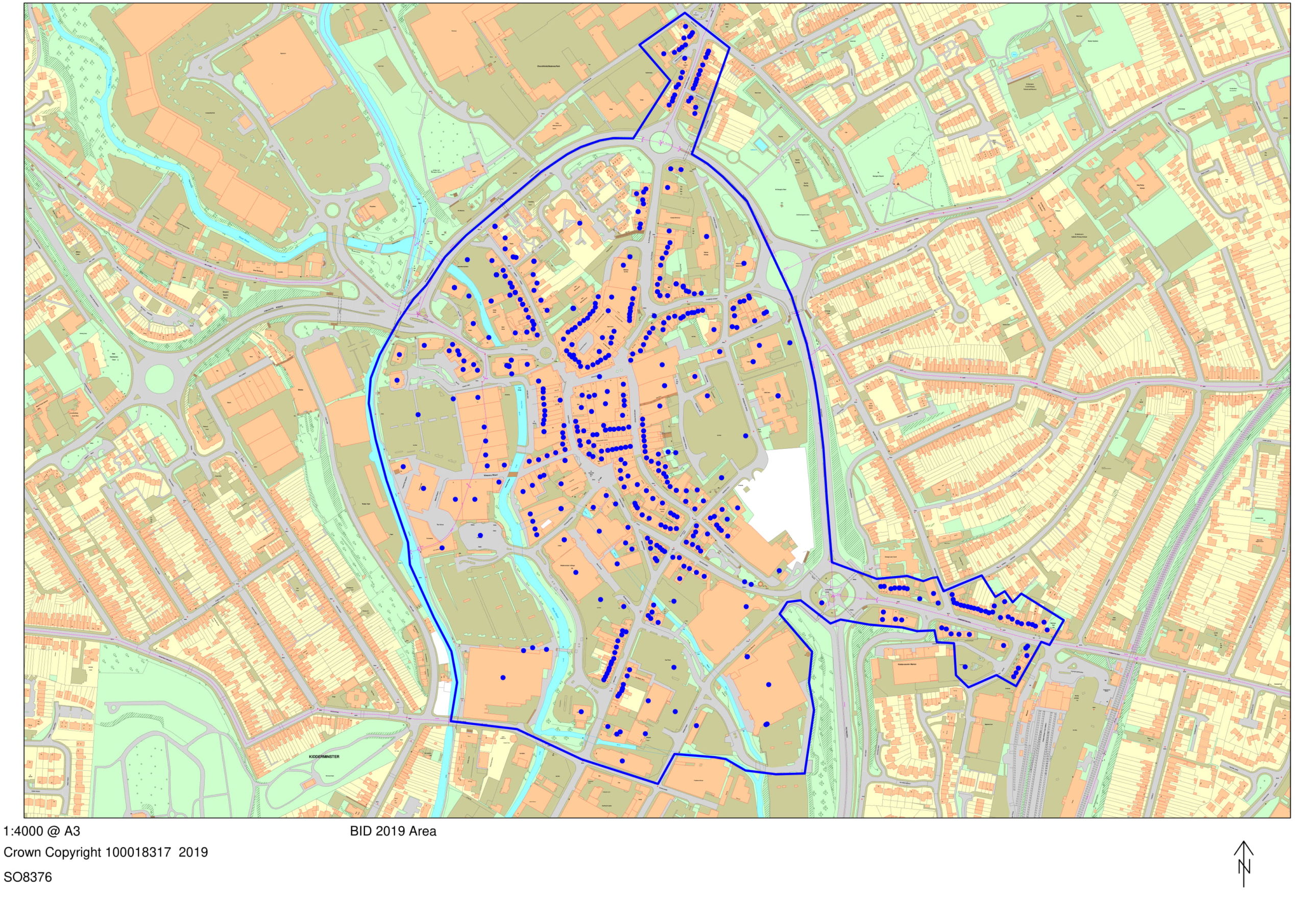 Comberton Hill and Blackwell Street (north of the ringroad) have also been included but will not be able to vote and will not be required to pay the levy.
To check if your business is in the BID area, get in touch with us!