Kidderminster Welcomes You
All our shops are open and hospitality are now open and look forward to seeing you! Support your local businesses by coming into our town and join in with some of of exciting events – click on the boxes below to find out more.
Out and about in Kidderminster
Here at Kidderminster BID, we want to ensure that your shopping experience in Kidderminster Town is safe, efficient, and enjoyable. By using the interactive map below, you will be able to find everything you may need, from shopping and pedestrianised areas, to parking areas and public toilets.
Key

Pedestrianised area

Shopping centres/areas

Parking

Disabled Parking

Bus Station

Train stations

Taxi Rank area

Public Toilets

Defibrillator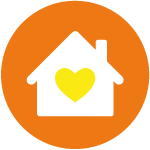 Safe Places